Teens and family members gathering at Borders.
Get together at the mall.
Our teens have their own group and are responsible for planning their own social outings. They also have a teen/tween e-mail list at Topica. It is going great guns and the teens are having a blast communicating with each other.
Subscribe!
Enter your email to join CreativeHS Teen today!


Eating at the mall-teen/tween meeting.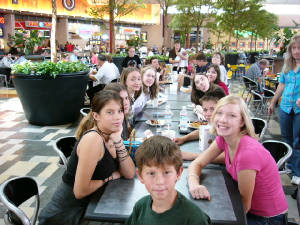 Another pic of the teen meeting.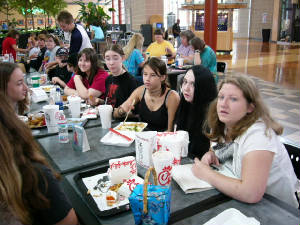 They wouldn't be still for their pic to be taken!